The Yoga Lounge Retreat 2019 
MALLORCA, SPAIN
March 1-8, 2019!! 
Join us for a week of Yoga, Nature, History, Culture, Health, Meditation and Wellness…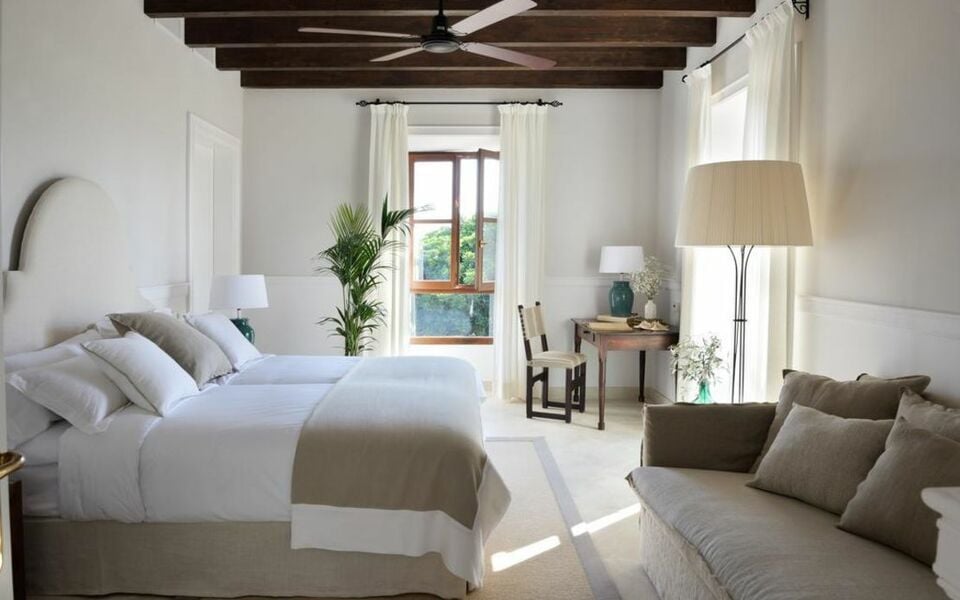 Cost for 7 days lodging, 2 meals/day, daily mediation and
twice daily yoga:
~Double Room: $2495/person
~Single Room: $3595
Rooms are limited!
*Airfare not included. Excludes shuttles, excursions, taxes, beverages, excursions and gratuities.
Our retreat is located in a boutique hotel in a beautiful 1881 fully renovated mansion set amid idyllic gardens with 15 modern
private bedrooms, its own yoga studio, swimming pool, elegant outdoor dining, a juice bar and two massage rooms.
Located on the edge of the picturesque village of Santanyi, walkable within 5 minutes. Nearby scenic beaches, hiking trails, historical sites, olive garden and cultural tours and local open markets are just a few activities offered on this beautiful island just located off the coast of Spain. Only two rooms are left, so sign up soon!
$200 non-refundable deposit due immediately to hold your spot. 
Full balance due by Jan. 1st.
All payments are non-refundable. Trip insurance is highly recommended.
Credit cards payments include a 3% processing fee. 
For information, contact cara@woodstockyogalounge.com